Madaan & Co. -Profile
We are an International law firm which concentrates in corporate law, business law, outsourcing, joint ventures, e-commerce, business transactions, tax law, international investments, intellectual property laws, employment law, family law, arbitration, international commercial arbitration, litigation, transnational litigation, and regulatory laws in almost all sectors of business.
Our lawyers include those trained at premier law firms in the United States of America,

Europe

& India,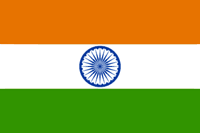 who understand the multi-cultural aspects of international business and the multi-jurisdictional aspects of legal practice in this age of globalization.
Our professional team of attorneys-at-law include those educated at Harvard Law School, Harvard University in the USA.

Our attorneys and professionals are committed to providing quality legal services with a client centered and result-oriented approach to the practice and are committed to follow the highest standards of fair practice and ethics.




Our attorneys strive to continuously update their knowledge and legal skills, which keeps them abreast of the latest developments in laws, culture and business standards of various countries which helps us in providing our clients with creative legal solutions.
Among others, our team of lawyers has dealt with matters ranging from business transactions, joint ventures, tax planning, corporate structuring and patent and trademark filings and international commercial arbitrations. The areas covered include manufacturing, business, trade, informational and technology, outsourcing, financial, real estate, software, marketing, distribution, licensing, agency and others. Click here to learn more about Our Services
Our dedication to the client's interests means that we strive for legal excellence as well as appreciate the commercial environment in which our clients operate. We combine a personal approach with high professional standards and aim to provide a comprehensive legal service to our corporate, financial and commercial clients.
Our lawyers have appeared before ICC International Court of Arbitration in Paris, American Arbitration Association (AAA), US federal courts, and various other courts and tribunals.
In the fast-paced legal and business environment, we quickly provide our clients with clear and practical advice to facilitate their commercial activities.
Our Lawyers are frequently invited to deliver lectures and talks on a variety of legal topics throughout the United States of America, India, Asia and Europe.
We are of the belief that in the context of the present world economic order, the legal profession plays a valuable and constructive role. The changes in the economic climate in the world have brought about a change in the traditional role of the lawyer. The development of the transnational law practitioner has occurred in response to clients conducting business on an international level. The need for specialist services has emerged and is especially needed in addressing issues of international trade and international corporate matters.
With a committed international corporate and commercial practice, our lawyers have assisted many clients to make a smooth and cost-effective passage into the Indian market. We have assisted clients entering the Indian market, advising them on the most efficient market entry strategy and tax efficient structure.
Our lawyers have represented various USA companies doing business in India, multinational foreign corporations and financial institutions to small and medium businesses, and USA Law firms. We counsel them in structuring and documentation of a wide range of corporate and commercial transactions. Our lawyers have considerable experience in dealing with regulatory and government authorities and constantly advise on all aspects of doing business.

Our Services
Corporate & Business Law
Corporate Planning and structuring, generally prior to incorporation

International Joint Ventures Agreements

Incorporating Companies

Tax Planning

Shareholders agreements

Agreements with the subsidiary

Lease/sales agreements

Negotiations with governmental agencies and joint venture partners

Governmental approvals for investing in India or for joint ventures

Identification of joint venture partners

Incorporating companies in USA

Corporate maintenance and Corporate annual and quarterly filings

Recruitment of personnel

Employment Agreements

Due diligence

Corporate laws

Registration of Trade Marks and Patents

Copyrights & intellectual property laws

Licensing and Distribution Agreements

Corporate M&A

Outsourcing Agreements : BPO & KPO

Telecommunications

Information Technology

Biotechnology

Antitrust and competition

Infrastructure Projects

Corporate Finance

Banking and restructuring

Real Estate - Property law

Corporate law

Business Law

Commercial Law

Incorporating Companies

Tax Planning

Negotiations

Governmental approvals

Corporate maintenance

Employment law

Mergers & acquisitions

Project Financing

Intellectual Property

Merger & Acquisitions

Litigation & Arbitration Law
Litigation

Arbitration

International Commercial Arbitration

Arbitration before International Chamber of Commerce, Paris (ICC)

Arbitration before American Arbitration Association (AAA)

World Intellectual Property Organization (WIPO) Disputes

Arbitration

Dispute resolution

Intellectual property and real property Disputes

IP Disputes, BPO Disputes

Contractual Disputes

Recovery of Money

Business and Civil Disputes

Litigation & Arbitration Law

ICC, AAA, WTO & WIPO Arbitration

Business Process Outsourcing Law
Outsourcing Agreements

Outsourcing Employment Agreements

Outsourcing Joint Ventures

BPO Agreements

KPO Agreements

Outsourcing Tax Planning

Government Approvals for Outsourcing

Transactional Documentation

Intellectual Property Law
Trademark Registration

Patents Registration

Legal Outsourcing
We have a team of lawyers & paralegals who are trained in the Common Law system in the U.K. and the U.S.A. and are supervised by lawyers who are admitted to the bar in the U.S.A. Cost effective outsourcing, Quality control and Confidentiality is our motto. We provide legal / back-office services for overseas law firms, multinational corporations and publishing houses.